Mother Nature approves:
MartinLogan's FREE In-Yard Audio Demo
Sign up below for a free In-Yard Demo!
The great outdoors gets an audio upgrade thanks to MartinLogan's Outdoor Living Series of audiophile-quality exterior loudspeakers.
Experience it now, with a professional In-Yard Demonstration, free and with no obligation.
Simply fill out the form below, and your nearest authorized MartinLogan dealer will contact you to schedule your free In-Yard Demo of the Outdoor Living Series.
"Soothing ambient sounds, or jumping party tunes,
I had no idea my backyard could sound so good!"
The Outdoor Living Series is the pinnacle of performance in outdoor loudspeaker technology. It features rugged, all-weather materials, and completely weather- and water-proof construction, for years of great performance even in extreme conditions. Built-in brackets and jointed arms give you endless mounting options; unique underground subwoofers deliver surprising thump, and unobtrusive designs blend into landscaping and outdoor décor. State-of-the-art audio technology inside guarantees the ultimate in high performance audio in places you never imagined it.
Now it's easier than ever to imagine it. With a free, no-obligation professional In-Yard Demo of MartinLogan's Outdoor Living Series.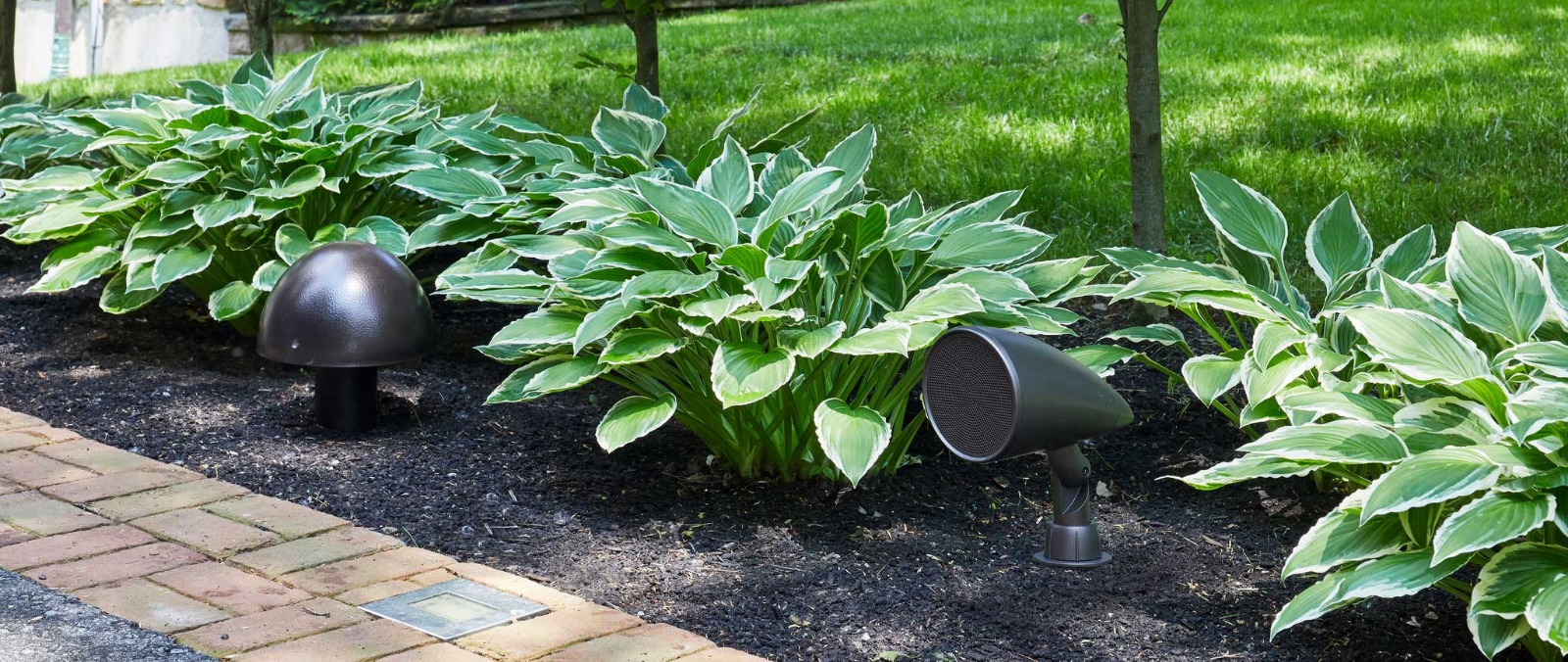 Schedule your demo today. And get the jump on this summer's outdoor fun!
It's FREE
Scheduled locally at your convenience.
There's no obligation.
Fill out your contact info here, and we'll have your closest authorized MartinLogan dealer contact you and arrange a demo* in your own yard.
* Please note: In rare cases there may not be a dealer close enough for a free in-yard demo. But we will contact you immediately to make other arrangements.