A Warning About "Unauthorized" Dealers
MartinLogan products are sold through a network of authorized dealers hand-selected by MartinLogan, and we provide a warranty on products sold only by our authorized dealers.

Unfortunately, MartinLogan products are sometimes sold by companies that are not authorized to do so. Goods sold by these unauthorized companies are not purchased from MartinLogan; instead, they are acquired from a host of other sources that may be used, damaged, or even counterfiet. Due to the nature of the goods sold by unauthorized dealers and their business practices, products sold by unauthorized dealers are not entitled to MartinLogan warranty coverage.
Why should you only buy from an authorized dealer?
To ensure you get the highest quality products and services offered from MartinLogan, we've partnered with the best possible resellers in the audio industry. Sometimes companies or websites try to "lure" you into their store and often advertise MartinLogan goods, but one of the following situations usually occurs:
(1) Bait-and-switch: They don't actually have anything in stock and hope to sell another brand.
(2) Goods are purchased on a secondary "gray" market;
(3) Copy-cat products that are not produced by MartinLogan;
(4) Damaged, defective or so-called "B" stock goods; or
(5) Stolen goods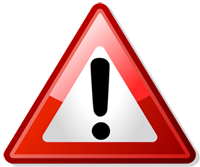 Is Amazon.com an Authorized Dealer?
Only select dealers are authorized to sell MartinLogan products through Amazon, and many resellers who sell through Amazon are not. When purchasing, it is important to note where the product is being "shipped from and sold by," which is stated clearly in the header for each product on Amazon.com. If you are still unsure, please contact us directly.
Here's a list of sellers on Amazon.com that ARE authorized:
| | | |
| --- | --- | --- |
| Audio Advice | Audio Advisor | Electronics Expo |
| Safe and Sound | Star Power | |
MartinLogan Direct Closeouts is our official Amazon store for close-outs that are sold and fulfilled directly from MartinLogan. Our factory closeouts have undergone rigorous inspection to ensure they meet MartinLogan's strict quality standards for both sonic performance and mechanical integrity.
How can you be sure to find an authorized dealer?
Only dealers found on the following pages are authorized MartinLogan dealers. Purchased goods from any other dealer NOT found on this list are not entitled to MartinLogan warranty coverage:
Authorized Online Dealers
Authorized United States Dealers
Authorized Canadian Dealers
Authorized International Dealers
Still not sure?
No problem, if a dealer is telling you they are authorized and you think otherwise, simply give us a call and we can verify if that dealer is authorized or not to sell MartinLogan: 785-749-0133 or send us an email.
NOTE: While it may sometimes take a few days for a new dealer to appear on our website, we ALWAYS have the most current, up-to-date authorized dealer list at MartinLogan headquarters, so if you're not sure in any way, give us a call M-F, 8AM to 5PM CT.